Marty robbins marty after midnight - Marty Robbins Lyrics - Classic Country Music Lyrics
He is known for many styles of music - pure honky-tonk, rockabilly, gospel, straight-ahead pop, blues and Hawaiian. But fans remember Marty Robbins best for his cowboy songs. Songs like "Big Iron", "Running Gun", "The Hanging Tree" and of course "El Paso" established Robbins as the master of the style of country music.

He and twin sister Mamie were born near Glendale, Ariz. As a child, Robbins (born Martin David Robinson) was fascinated with El Paso, Texas since childhood - both the name and the city itself. Marty's parents divorced when he was 12 and his mother moved the family to Phoenix. Robbins joined the Navy in 1943, where he learned to play guitar and began singing and songwriting during the three-year stint. After his discharge, he returned to Phoenix and held down a series of jobs. Eventually, he began singing in nightclubs, filling in one night as guitarist for a friend's band. Quite often, he performed under the pseudonym Jack Robinson (because his mother objected to his performing in nightclubs and he didn't want her to find out).

By 1950, he was performing regularly on Mesa, Ariz., station KTYL, and starred in the local TV series "Western Caravan" on KPHO in Phoenix. One night, country singer Little Jimmy Dickens appeared on the show and was so impressed with Robbins that he urged his record label, Columbia Records, to sign the young star. Robbins' first song, "Love Me or Leave Me Alone", was recorded in 1951. Although the song failed to chart on any of Billboard magazine's country singles chart (the magazine had separate sales, radio airplay and jukebox to monitor the performance of country songs at the time), Robbins was on his way to country stardom; one of the follow-up singles, "I'll Go On Alone", went No. 1 in early 1953. Robbins became a member of the Grand Ole Opry in February 1953.

A steady string of hits followed, ranging in styles from rockabilly ("That's All Right" and "Singing the Blues"), teenage love songs ("A White Sport Coat (and a Pink Carnation)") and of course, cowboy songs. He had already appeared in several B-westerns and had scored a country hit with "The Hanging Tree" (the title track to the movie starring Gary Cooper) when, in 1959, he began writing and recording songs for his legendary album "Gunfighter Ballads and Trail Songs"). The all-time classic from the album of songs was "El Paso", the story of a gunfighter who dies after being shot at the end of the song. The song went No. 1 on Billboard magazine's country singles chart in December 1959, where it spent seven weeks; it also became his only No. 1 Hot 100 hit and became the first country song to win a Grammy. At just over 4:40, radio programmers were reluctant to play such a long song (most songs were half as long), but demand won out, and it soon became one of country music's all-time most popular songs on fan surveys. His 1976 No. 1 hit, "El Paso City", revisited the gunfighter's legend.

During the 1960s and 1970s, his career continued, with a second Grammy coming in 1970 with his No. 1 ode to his wife, Marizona, "My Woman, My Woman, My Wife." He also dabbled in television ("Marty Robbins' Spotlight") and stock car racing. He left Columbia Records in 1972 to begin a three-year stint at Decca (later MCA) Records; though he had some success there, he returned to Columbia in late 1975.

During his 31-year recording career, Robbins had 94 songs make Billboard's country charts, with 16 going to No. 1; 31 of his songs also placed on the Hot 100. He was inducted into the Country Music Hall of Fame in 1982, just two months before suffering his third heart attack (he had also suffered heart attacks in 1969 and 1981). He underwent a quadruple bypass at St. Thomas Hospital in Nashville, Tenn., but died Dec. 8, 1982. His only posthumous country hit came in 1983, when he scored a No. 10 hit with "Honkytonk Man", the title track to Clint Eastwood's film. While cowboy and western songs were his trademark, it was Robbins' style, grace and dignity, plus his on-stage ability to communicate with his audience and understated sense of humor that made him one of country music's most beloved performers.

"You want to feel with each album project when you sit back and listen to it that you can say, 'I like where we have come from, but I love where we are going.' We keep it fresh by trying new things and going new places. As long as we're doing that, I'll stay with it."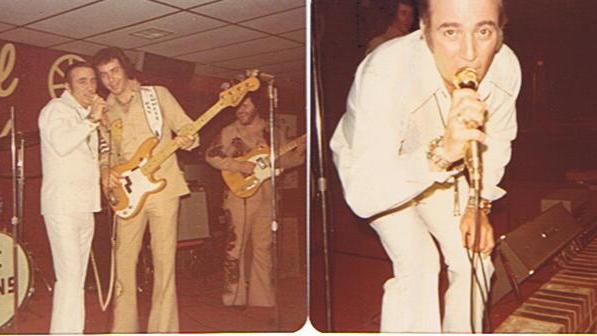 fi.setouchi-sankan.info